13. November 2021 3 min read
Day 4 of weekend in Dublin with kids: Malahide castle
Malahide Castle is located on the outskirts of Dublin, but it is very well connected with public transport. The yellow double-decker buses make it a scenic ride, but the castle with its gardens is huge and provides a lot of excitement for the kids.
The bus stop on Swords Road was at the side entrance of the park, but as soon as we entered through the gates and walked towards the castle we were greeted with the lush plants and very well-maintained pathways. The castle itself is a magnificent sight, with its towering turrets and stone walls. Inside, there are countless rooms to explore, each one filled with history and charm.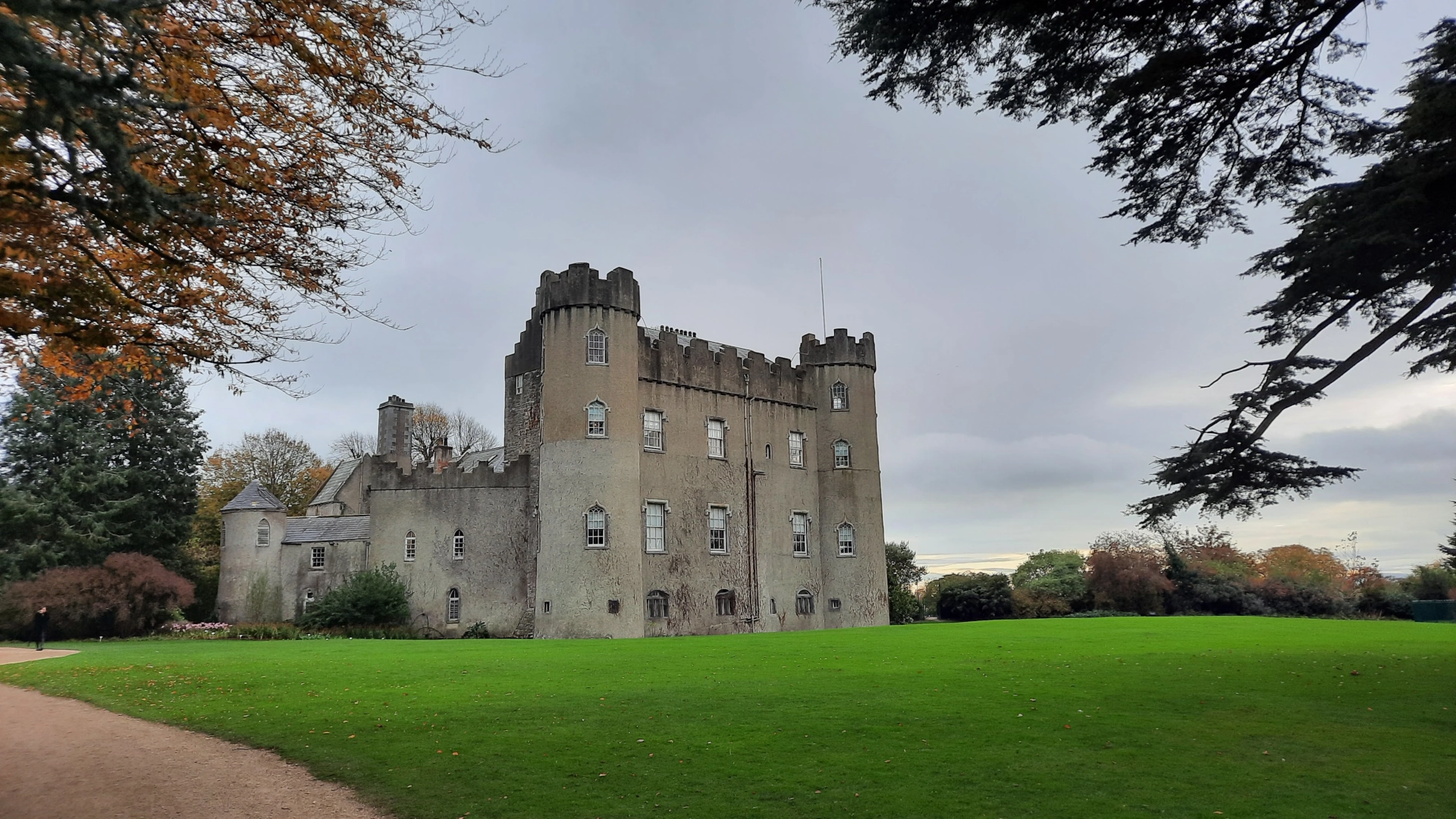 The kids were particularly intrigued by the ghost stories that surround the castle. That is why we first started by purchasing the tickets for the guided tour to learn more about its haunted past. Since kids did not speak English there was a lot of translating, so it might be more suited to older kids, but the tour was fascinating. After the guided tour we we made our way to the gardens, which were truly a sight to behold.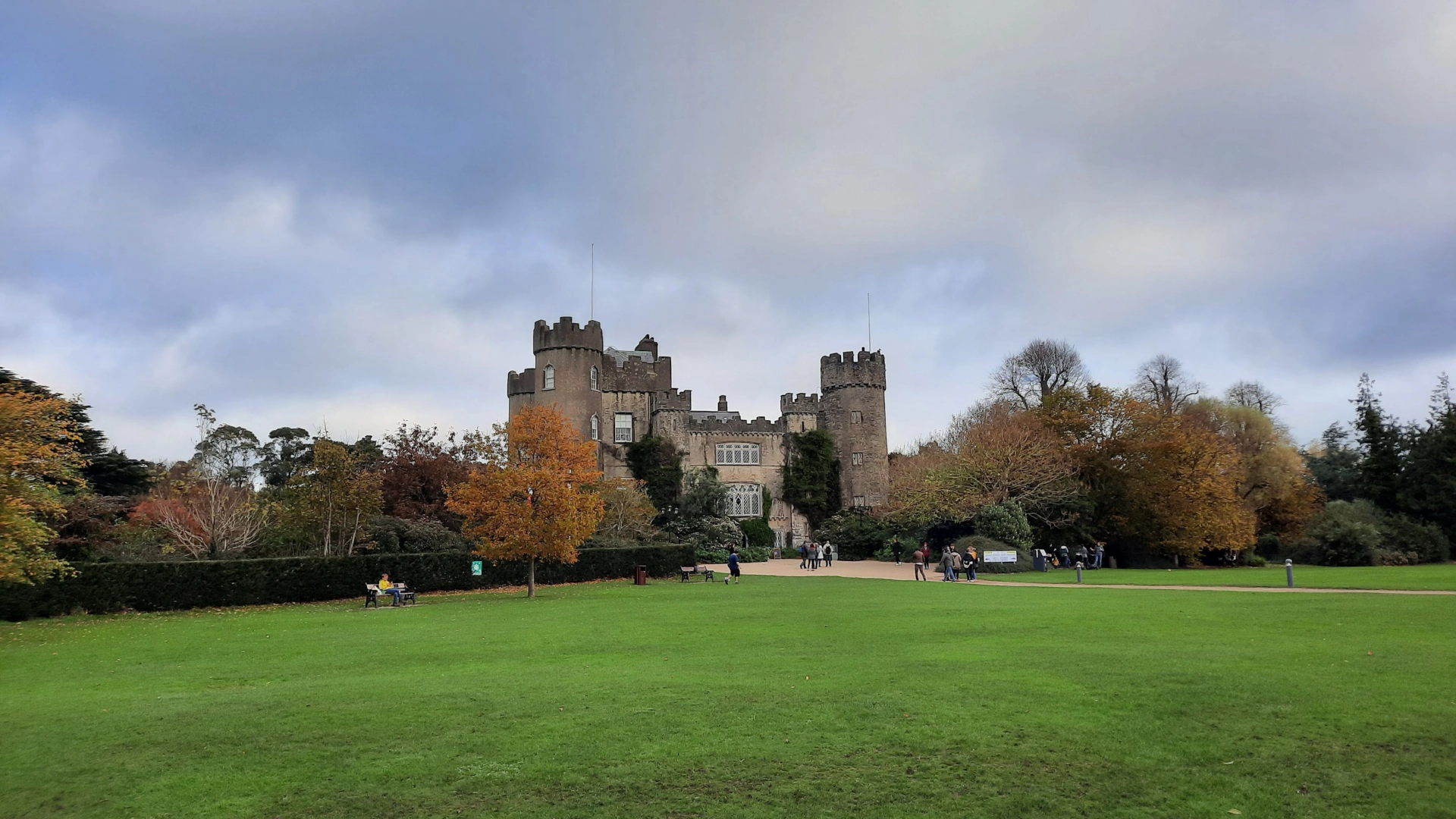 Gardens include a fairy trail. Kids loved the story of the fairies and were eager to follow the trail to find hidden fairy houses and statues. The gardens also have a playground where the kids can run around and play on swings and slides. We spent hours exploring the trail and then we went on to the other garden with flowers and a butterfly greenhouse. Kids loved the sight of the colorful butterflies and took many photos. The greenhouse itself was filled with various species of butterflies fluttering around on the exotic flowers, creating a magical atmosphere. We also discovered a small pond with ducks swimming peacefully, which the kids found fascinating. As the day went on, we stumbled upon a quaint little cafe where we stopped for an ice cream. The castle also has a hidden playground. The kids couldn't contain their excitement and ran towards it, eager to climb, swing, and slide. The playground had a castle-themed structure, fitting perfectly with the ambiance. We spent the rest of the afternoon playing and enjoying. As the day came to a close, we left Malahide Castle with memories that will last a lifetime.